Welcome to Forgotten Worlds


"Remember when Chuck Noland spent 4 years on an uninhabited island? Legend has it that he was actually in Forgotten Worlds!"

Based in Stewarton, East Ayrshire, Forgotten Worlds is an Aladdin's cave of retro goodies, stocking a large selection of UK and Japanese Video Games and Consoles, American and Japanese Sweets and Drinks, Graphic Novels, Funko Pop, Pokemon and Yu-Gi-Oh Cards, Toys, Board Games and more.

We also hold stock from franchises such as Pokemon, Star Wars, Demon Slayer, Godzilla, BTTF, Final Fantasy, and Dragon Quest.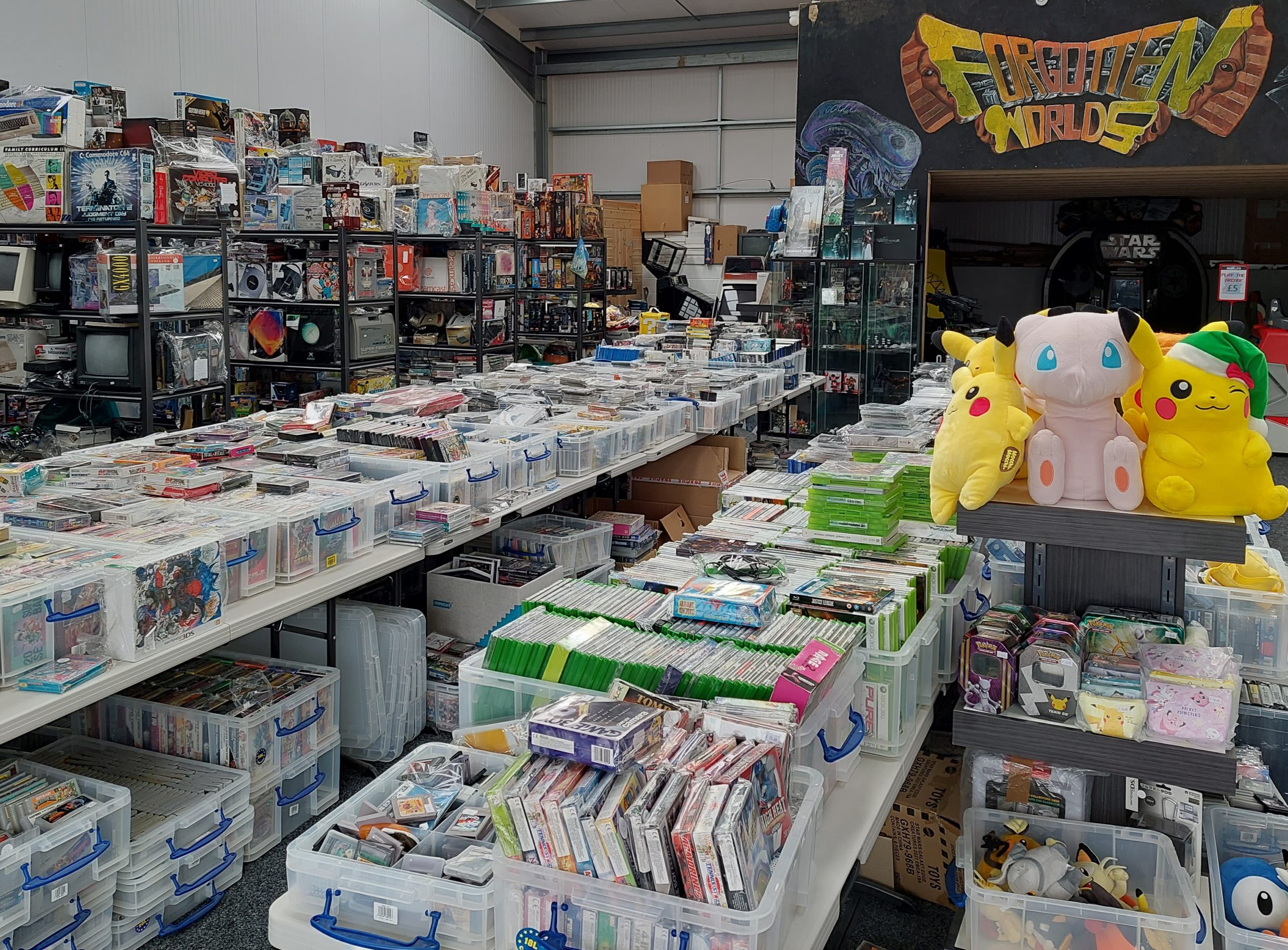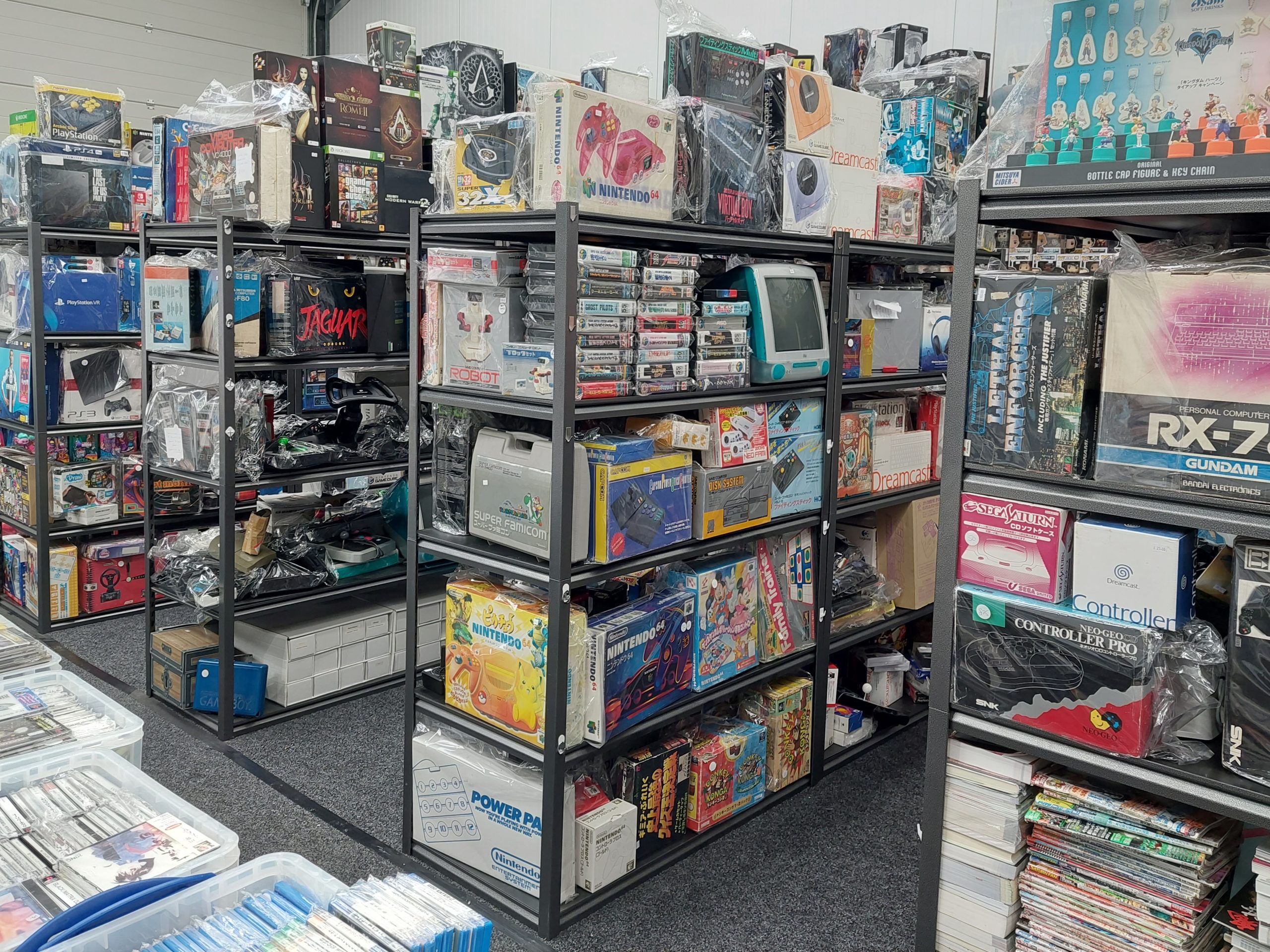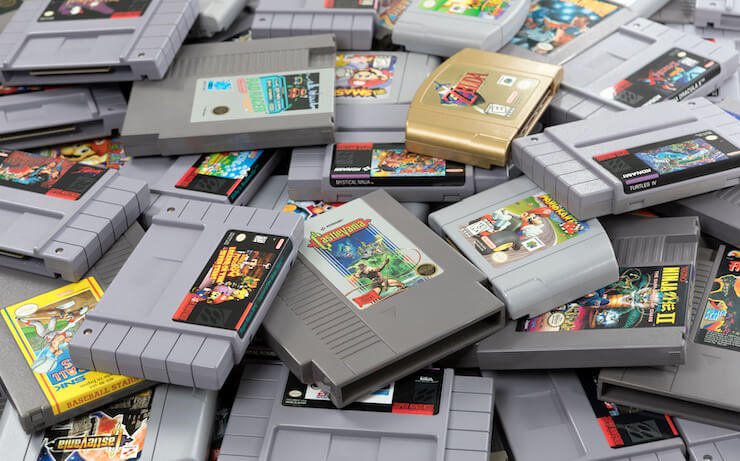 Trade In Your Old Stuff
Do you have an old console, some games, or an entire collection you wish to sell? Let us know. The older and more obscure, the better!

We offer very competitive prices on trade-ins, and you can either choose to have store credit, or cash in your pocket the same day.





Arcade Machines
We have eleven full size Arcade Machines available to play in store, including original 1980's Pac Man, Virtua Racer, Scud Race, Aliens Extermination, and the only Star Wars Battle Pod in Scotland!

These cost £5 per hour to play. Whether you choose to spend an hour playing Pac Man or play them all, the choice is yours!
..
..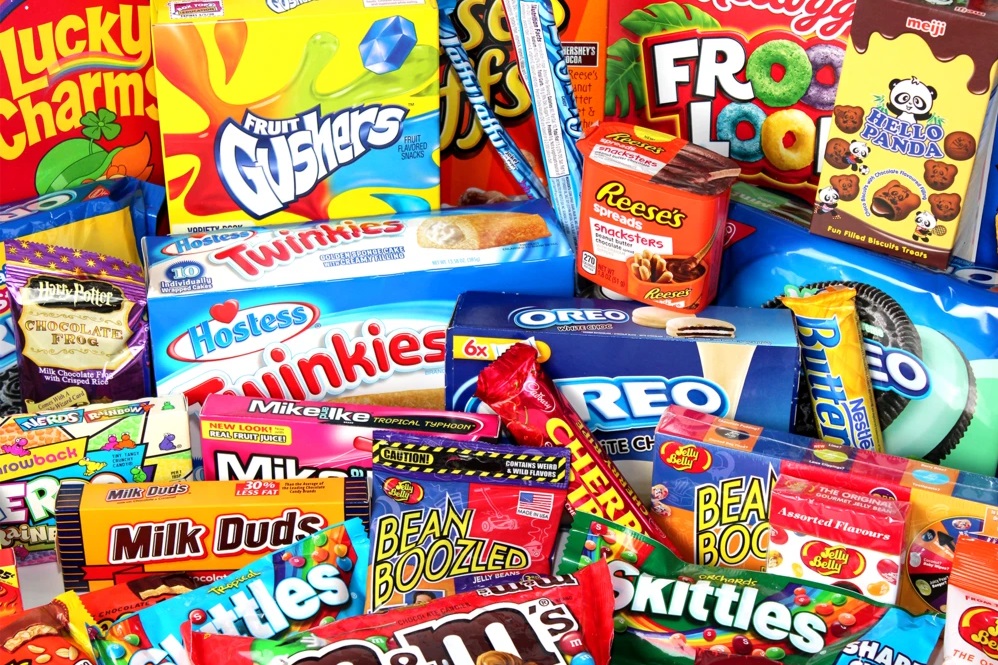 Sweets & Drinks
We stock an impressive selection of American and Japanese Sweets and Drinks from all the well-known brands.

Best get down here before Allan eats them all!
Gift Vouchers
Stuck for a gift idea? Give the gift of retro with one of our amazing Gift Vouchers!!

These are available in any value from £10 upwards, and can be redeemed either in store or online via the website or our Facebook Groups.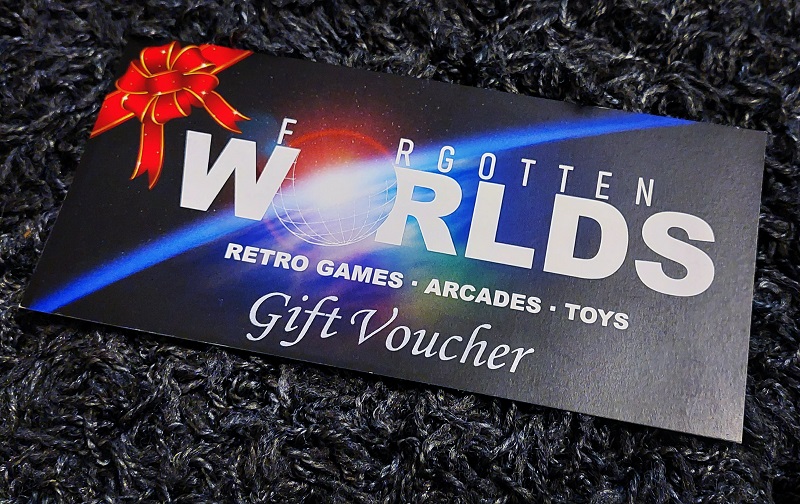 Get In Touch
Want to drop us a message? Fill in the form below and we will respond as soon as we can.

Please note that we are extremely busy at times, so for anything urgent, please call the shop on the number below.
How To Find Us
We are at Unit 64, Magbiehill Park, Dunlop Road, Stewarton, KA3 3DX

Our shop is based within the Magbiehill Park Industrial Estate, on the A735 just outside Stewarton.

Enter via the main entrance gate and follow the map below.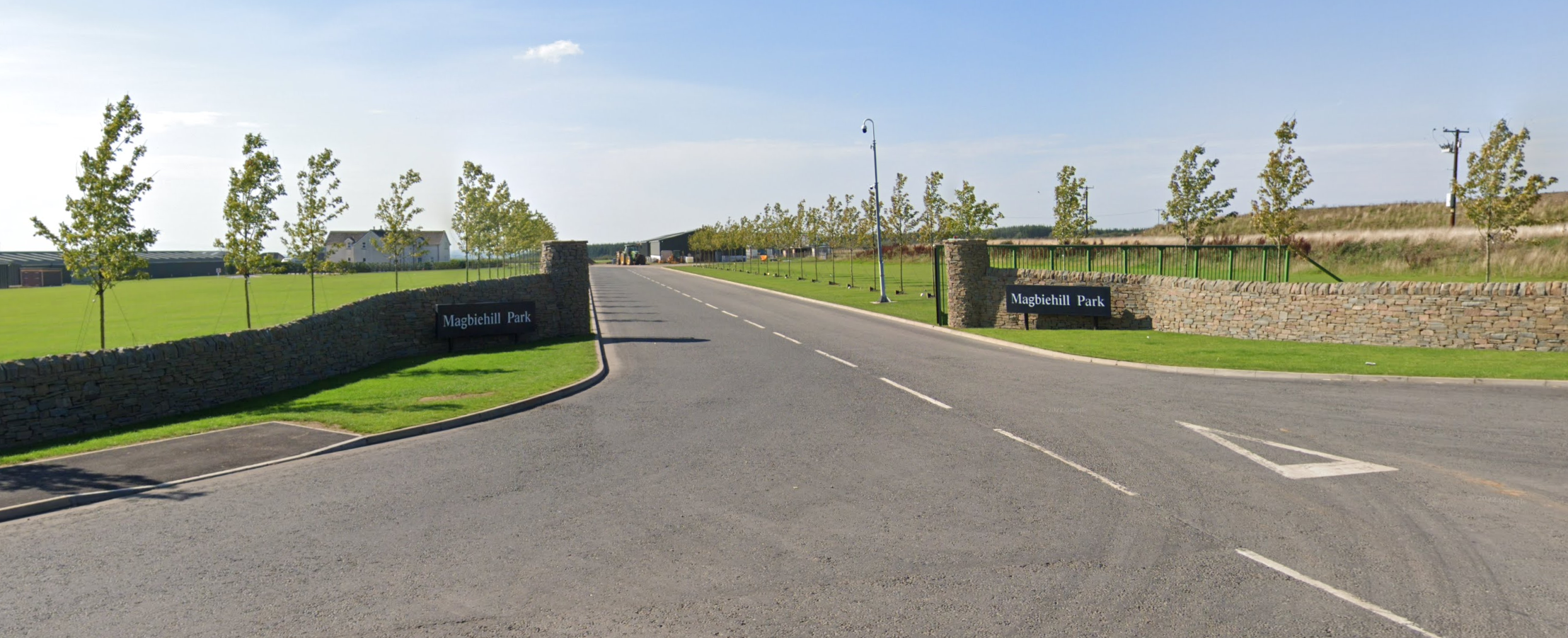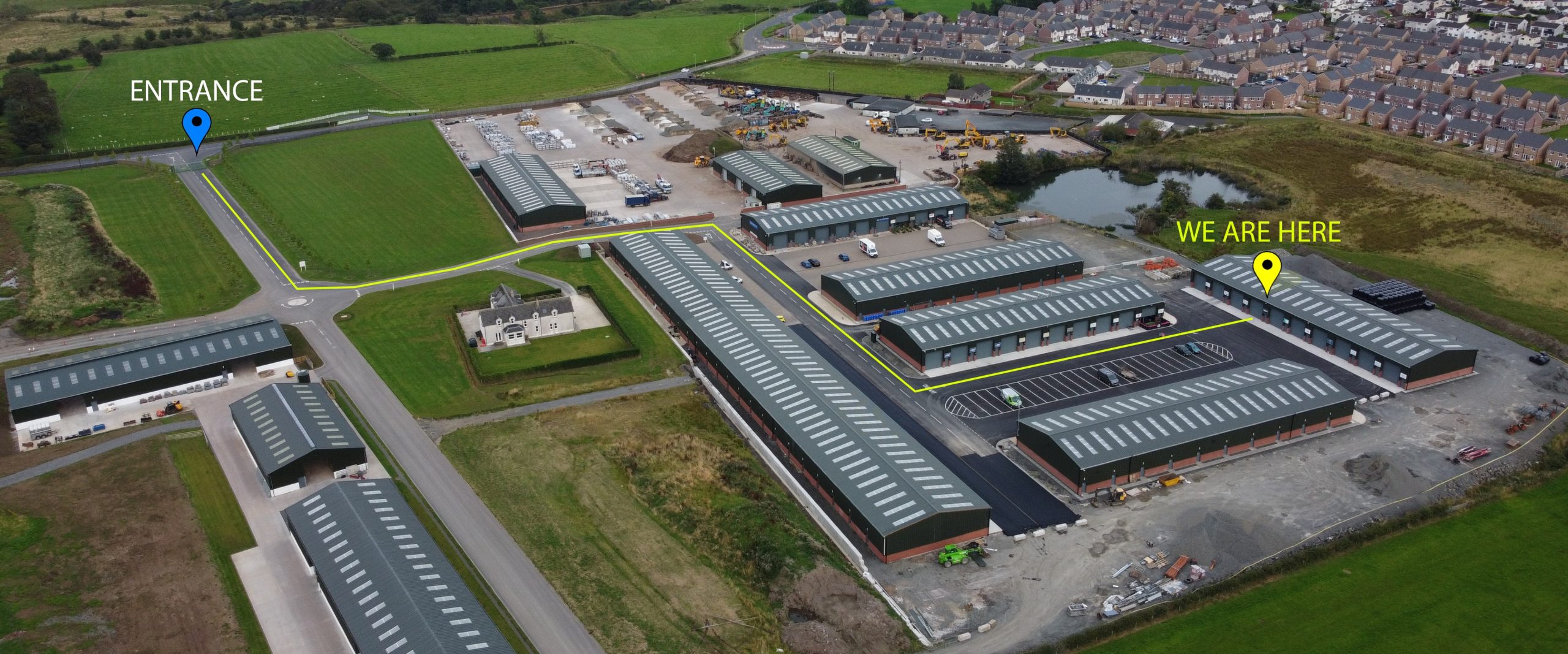 Please note that some Sat Nav units will direct you towards the Sugar Cube. We are at the next turning along!

On rare occasions, the gate at the main entrance may be closed when you arrive.
Please call the shop on 01560 327065 and we will happily open it for you.
Opening Hours
We are open 7 days a week!!
Monday – 10am – 5pm
Tuesday – 10am – 5pm
Wednesday – 10am – 5pm
Thursday – 10am – 8pm (Late Opening)
Friday – 10am – 5pm
Saturday – 10am – 5pm
Sunday – 10am – 5pm